Alternative Energy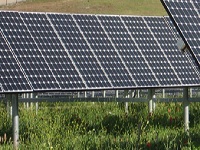 Alternative energy is an umbrella term that refers to any source of usable energy intended to replace fuel sources without the undesired consequences of the replaced fuels.
Alternative energy is that which is produced without the undesirable consequences of the burning of fossil fuels, such as high carbon dioxide emissions, which is considered to be the major contributing factor of global warming.
The nature of what is regarded alternative energy sources changes considerably over time, because of the variety of energy choices and differing goals of their advocates.