Group: Chief Executive Officer, Dr Simanga Alex Tsela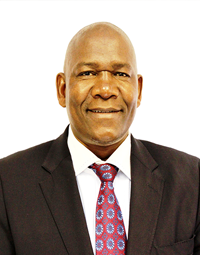 Dr Simanga Alex Tsela holds a Ph.D (Nuclear Physics) University of the Witwatersrand, MSc (Nuclear physics) University of Sussex, BSc (Physics & Maths) University of Swaziland, and MBA -University of Pretoria.
He has held several strategic roles in the past including but not limited to: Chief Executive Officer: PBMR, General Manager: Nuclear Compliance Assurance, Board of Directors in PBMR Company, Board of Directors in Nuclear Industry Association of South Africa (NIASA).
CEO- ARECSA Human Capital (JV company of AREVA & Necsa), Interim CEO of the National Nuclear Regulator (South Africa) (2004-2005), Head of Regulatory strategy National Nuclear Regulator, focusing on leading research and development, safety standards and regulations, international liaison,(2001-2006): Radiation Protection Specialist for Regulatory body (National Nuclear Regulator) focusing on NORM facilities (1997-2001), Lecturer in physics: University of the Witwatersrand (1993-1996), and University of Swaziland (1990-1993), including supervision of Masters Students.
He was an Independent Consultant in radiation protection (2006-2008), Chairperson of the South African Radiation, Member of the International Commission on Radiological Protection (ICRP), Committee 4.
Group: Chief Operating Officer, Mr Pat Thema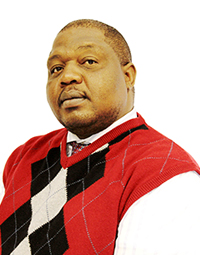 Mr Pat Thema holds Law Qualification (Institute of Development Management - Tanzania); International Nuclear Law (Montpellier University - France); Diplomatic courses (University of the Western Cape; Zimbabwe; Foreign Service Institute - Department of International Relations and Cooperation (DIRCO), Pretoria.
Senior Management Programme - Gaborone, Botswana. Subsequently, was attached to the Ministry of Presidential Affairs and Public Administration in Botswana.
His past experiences includes inter alia, being a former trade unionist (Organiser-cum-Branch Education Secretary) at the then PPWAWU now CEPPWAWU. Diplomat (responsible for all nuclear matters) at the Permanent Mission of South Africa to the United Nations and Other International Organisations in Vienna, Austria, from 1999-2005.
Former Stakeholder Relations Manager at PMBR from 2005-2010. During this period he served at WINSA; and, represented PBMR at the Nuclear Energy Policy Implementation Committee under the auspices of the Department of Energy of the Republic of South Africa.
Group: Chief Technology Officer, Dr Ramatsemela Masango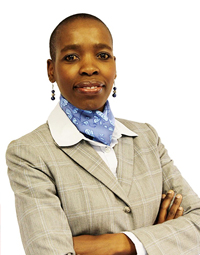 Dr Ramatsemela Masango was previously employed by the South African Nuclear Energy Corporation (Necsa), as a Group Executive responsible for the Nurad Division. The Division had over 400 employees whose major focus areas were the operations of the SAFARI-1 research reactor, the production of MTR Fuel for the SAFARI-1 reactor, the management of radioactive waste, nuclear liability and analytical and calibration laboratories.

Her work experience includes 3 years at Necsa as a group executive, 5 years in Pebble Bed Modular Reactor Company where she held management positions in safety and licensing and nuclear compliance. Prior to that she worked at Eskom Koeberg Nuclear Power Station for 4 years before joining the National Nuclear Regulator, where she was employed for 6 years.

She obtained her PhD in Nuclear Engineering from the Pennsylvania State University in USA in 2008. Her dissertation focused on reactor core neutronics of the Pebble Bed Modular Reactor.

She is passionate about mentoring, motivating and supporting the youth to achieve their career goals.